Celebrate Your Ten Year Anniversary
The Census Bureau has some statistics on how long marriages last, but what I actually wanted was the conditional probability based on how long you've been married, to see if it went up or down as the marriage went on. I imported the data into R and transformed it, and the graph below shows the conditional probability of staying married for another 5 years, given how long you have been married alredy (I believe I used the data for women).

As you can see, 10 years is when you've passed the trough and the prospects are looking better again.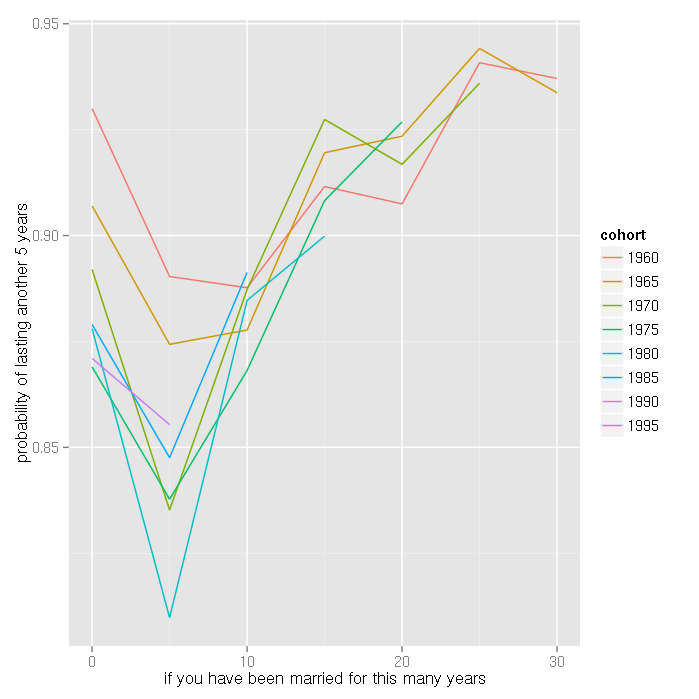 ---
This page most recently modified on: Saturday, 28-Sep-2013 22:49:34 EDT
Copyright © 2013 by Terran Melconian. You may mirror this page for personal use. All other rights reserved.
Contact, unfortunately now obfuscated due to ongoing spammer harvesting, is [myfirstname] at consistent.org.